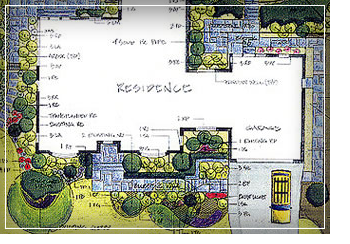 Scalora Landscape Services offers the area's best, most comprehensive Design, Build and Installation services to both residential and commercial customers.
We provide professional landscape architecture to capture the vision of your space, and stay within the defined budget of your project. From simple to elaborate constructions, we offer the highest quality services and materials to ensure that your project is vibrant, healthy, and worry-free.
Contact Us to schedule your free, no-obligation estimate for your next design & build project.
Interior Decorating for the outdoors
Proper planning is the key to a successful landscape. Landscaping without design often leads to a jumble of features and plantings that do not function properly and fail to serve both practical and visual wants and needs.
Scalora's approach is to think of Landscape Design as Interior Decorating for the outdoors. Landscaping extends your home and business' functional space from the indoors out, with pleasant surroundings and personality.
Design services include:

Site Analysis
Planting & construction plans
Cost estimates and planting lists
Presentation of drawings
Color pictures of plant material

Additional items include:

Elevation drawings
Lighting plans