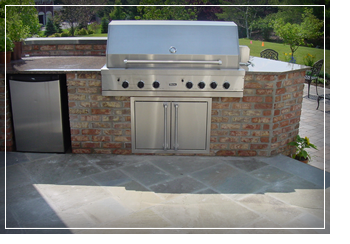 Scalora Landscape Services offer many options for the hardscape elements of a landscape. Whether you're planning to add a deck, a patio, or decorative walls, Scalora Landscape Services has you covered. Our professional crew is experienced, knowledgeable and committed to quality workmanship.
When planning hardscape installation, Scalora is careful to plan and account for possible damage to the existing site; check utility and water line placement, soil condition and safe equipment access.
Most hardscape installation involve important advance planning.
Construction drawings are studied thoroughly and tools and materials are assembled prior to beginning the project. Local building codes may need to be consulted to determine the legality of the project.