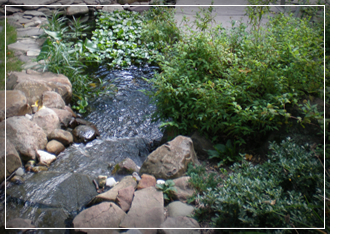 Waterscapes offer a functional way to add beauty and elegance to any landscape or property.
Scalora Landscape Services is a full service water gardening center offering design, construction, supplies and accessories under one roof. Our Waterscape services offer a large variety of aquatic plants, koi and goldfish varieties, quality pond supplies, fountains and unique garden accessories.
At Scalora Landscape Services, we offer clients the highest quality of service in the water gardening industry. Our primary objective and utmost desire is to satisfy our clients. We provide and deliver a quality products and services and exhibit pride in our work.
The process of installing a water feature begins with a free consultation . Our design professionals meet with the client to discuss and outline the plan. An onsite meeting is scheduled to lay out the plan at the project site.