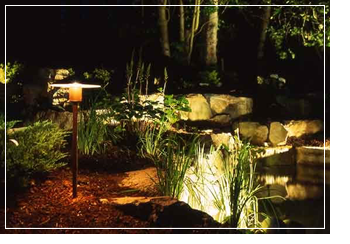 Highlight your home or business with exterior lighting and create dramatic effects that bring your property to life at night. Scalora Landscape Services offers full-service exterior lighting solutions for residential and commercial customers looking to enhance the visual, safety and appeal of your property.
Additionally, the use of exterior and landscape lighting offers security benefits, by illuminating dark and shadowed areas, and detering criminals from your property.
Contact Us today for a free estimate to illuminate your exterior and landscaping.